Links exchange with us
Useful related articles
Translation resources
Translation Services
Simultaneous interpretation
Testimonial
I want to thank your staff for your very professional assist in matter of obtaining the marriage record for my fiancee in Ukraine. I did not expect it to be so complicated at the beginning and I am very happy to find you guys. I wish prosperity to your growing business. Please be advised that I shall recommend and link to you on the Canadian immigration forum.

Jesse Kompt
Testimonial
I appreciate your support with my translation tasks. It worked out perfectly as it was accepted by UDI - Norwegian immigration. I have several more documents to be legalized and translated. I will be using your services again in a month or so for our final submission and interview. Good luck to you all!

Terje Ostvak

2Checkout.com, Inc. is an authorized retailer
of goods provided by Ukraine translation.

Need your documents translated from/to Ukrainian and legalized
for legal use in Ukraine and other countries,
certified/notarized.
For
marriage registration
,
adoption
,
business
, investments or foreign immigration. For official public/private Ukrainian or foreign agencies, various state bodies, immigration authorities, residence permit or visa application submission to embassies. Be well prepared for ex-Soviet bureaucratic documents acceptance in Ukraine with our consulting assist. English, German, French, Norwegian and many more languages available for translation.
Professional Ukrainian translation
from/to
English
,
Spanish
,
Danish
,
Swedish
,
German
,
French
,
Italian
,
Norwegian
,
Arabic
,
Chinese
,
Dutch
and other languages for business, medical, corporate, legal, technical, educational, marketing, IT, computer, financial, personal content. Translate your texts using qualified specialists in their fields of expertise. Special discounted rates apply for large translation volumes.
Main reason to use us? We are more than just translation service provider -
we are your documents consulting assistant in Ukraine...

You are conducting business, registering bank account, doing real estate or other sort of investments, adoption, getting married or simply traveling in Ukraine... All documents of foreign origin (passports, any certificates or decrees) intended for use in Ukraine
must be supported by Ukrainian certified translation
. In order to present your documents to official structures and state organizations in Ukraine, you might be required to notarize (by Ukrainian Notary Public) your certified Ukrainian translation.

If having limited time for your personal activity in Ukraine and necessity of legal advise on use of documents in Ukraine - we are ready to assist you efficiently and effectively in this matter and complete your documents Ukrainian translations prior to your coming. Professional Ukrainian translation of documents for 2 b/days+ delivery!

We provide professional services to retrieve documents from Ukraine. Even having someone acting on your behalf in Ukraine, it would take you many efforts and months to get a document from Ukraine. You/your dependants need police certificate from Ukraine - we'll help you obtain one within 3 b/s days+delivery. We make it easier for you.
The certified translation process...
1.
Documents issued in your country and intended for legal use in Ukraine must be first of all "authenticated" in your country to be recognized as valid in Ukraine. There are 2 ways of such "authentication": Apostille and Consular Legalization. You can read about this process in
Apostille and Legalization
section which explains about the necessary preparations, or contact us for detailed explanation.
Ukrainian certified translation
.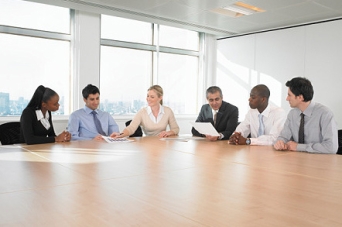 2.
E-mail your scanned files or send photocopies to our mailing address for quotation. Please mention available
delivery method
, whether you need notary certification (tell us about the purpose of your document) in addition to translator affidavit certification or not, and any other requests for your project.
Please note
: if Ukrainian Notary Public certification is required, you will most likely need to send us original documents (or notarized copies) via priority post service to our mailing address for us to proceed. For more comprehensive information on this matter, read carefully section about the
Ukrainian Certification and Notary
or contact us for details.
3.
Proceed with
on-line payment
according to the amount stated in the price quote
that is sent to your e-mail address.
4.
Usually it takes us 2 business days to make Ukrainian translation and certification. If you have specific timeframe for the requested project, please indicate that in advance. We make delivery according to your requested method of delivery.
Why us?
• We are specialized in Ukrainian certified translation and documents retrieval. All translation work is carefully checked to ensure that it meets highest standards to be accepted in Ukrainian and international organizations.

• When coming to Ukraine and having limited time for any business or personal activity, it is best idea to complete your documents Ukrainian certified translation in advance, avoiding possible mistakes or delays.

• In our work we develop a personalized translation service, which matches all customer requirements.

• As a serious translation company we consult you with documents in Ukraine, our main goal is to make "complicated" legalization process, simple and clear for you.

on-line payments

best rates

no hidden costs

quick turnaround

quality translation

legal advice on

documents

confidentiality

guaranteed
---
Certified Ukrainian translation, sworn translation, Ukrainian translation for marriage, adoptions, business, criminal record clearance/police clearance certificate Ukraine. Certified notarized translation to Ukrainian of passports, birth certificates, home study, marriage certificates, power of attorney, no-record of marriage, transcripts, agreements, penal clearance, consent letter for minor children traveling, good conduct certificates, criminal court record clearances, criminal background clearances. Document obtaining services in Ukraine: birth certificate, death certificate, marriage/divorce records, No-Impediment to marriage, Ukrainian Tax identity code (number), vaccination records.